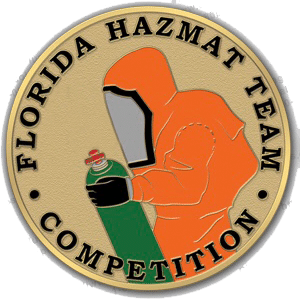 HazMat Team Competition is Full
Updated December 6, 2019
The field is now full. 14 teams representing 14 different agencies have registered for the 2020 Hazardous Materials Team Competition. Team registration is now closed.
Adjustments to any existing registered teams may only be made by email to info@responsetechnologies.com or by calling the competition management at at 941-371-7849.
This year's competition will be held on Tuesday January 21th, 2020 at the Volusia Fire Training Center located at 3889 Tiger Bay road, Daytona Beach, Florida. Details can be found in the rule links posted post here. Spectators are welcome to attend and observe from designated areas.
There is no cost to compete in the competition. However, registering for the competition does not gain you access to the Florida HazMat Symposium being held at the Plaza Resort in Daytona. Registration information for the 2020 HazMat Symposium can be found at www.flhazmatsymposium.org.