Response Technologies Staff Members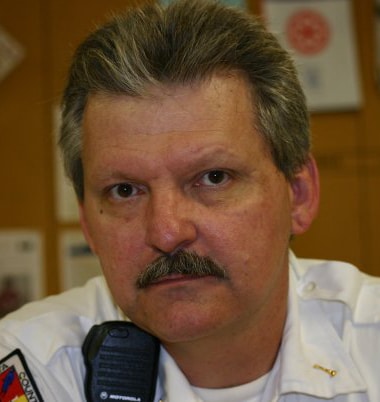 Douglas E. Wolfe
Instructor / Educational Designer
Mr. Wolfe has spent twenty-eight of his thirty-two years in the fire service dealing with hazardous materials and specialized operations as a Technician/Paramedic. Douglas is the founder of Response Technologies Corporation and served in the capacity of Special Operations Coordinator for Sarasota County (FL) Fire Department. He has extensive training and experience in special operations, domestic security, instructional program delivery, instructional systems design (ISD/ADDIE) and exercise design. He brings to Response Technologies a history rich in training program development, delivery and administration. His credits range from the local to national level including the authorship of programs for various agencies such as state emergency management organizations, FEMA, the National Fire Academy, the FBI National Academy, the Department of Defense, the National Terrorism Preparedness Institute and NASA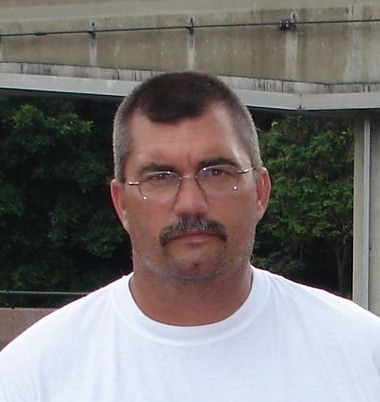 James "Steve" Coffin
Instructor / Technical Specialist
During his thirty years in the fire service, Mr. Coffin has spent fifteen in hazardous materials and special operations as a Technician/Paramedic. Currently, James serves on the training committee for the Sarasota County (Florida) Fire Department Special Operations Team and is an adjunct faculty member at the National Fire Academy. With his extensive experience in the technical and tactical aspects of special operations, James is uniquely qualified to enable others to learn from his experience. Steve brings to Response Technologies an extensive history in training program development and delivery at both the local and national levels.
Frank DeFrancesco
Hazardous Materials Instructor / Exercise Designer
Frank DeFrancesco starting in the fire service in 1984 with the City of Largo (FL) Fire Department and spent 21 years with their Hazardous Materials Team and ultimately servved as team manager. In 2006 he moved to Hernando County Fire Rescue as Assistant Chief of Operations where he continued to develop and manage their hazardous materials team. Frank holds a Bachelors of Business Administration and has extensive training in hazardous materials, incident management and exercise design. He brings to Response Technologies over 29 years of hazardous materials instructional experience.
Steve McCarthy
Hazardous Materials Instructor / Exercise Designer
Steve McCarthy served the Fire Service in Pinellas County, Florida for over 40 years. Serving with the Pinellas County HazMat and as its coordinator from 1984 he ultimately served as department Operations Chief until his retirement. Steve still works in the profession by instructing in St. Petersburg, FL and has been affiliated with Response Technologies since 2011.
Keith Hubbard
Law Enforcement / Narcotics
Detective Hubbard has been in law enforcement since 2001 and has worked in uniform patrol and as a narcotics detective. He has been involved in the investigation and closure of narcotics operations ranging from low and mid level dealers to high level trafficking organizations. In his involvement with High Intensity Drug Trafficking Area of the Polk County Sheriff's Office he has been involved in over 200 methamphetamine lab in a four year period and is a court deemed subject matter expert.
Tom Berninger
Hazardous Materials Instructor
Tom has been employed for 22 years with Sarasota County Fire Department and currently serves as a Special Operations Lieutenant. He has 15 years experience in hazardous materials and special operations, holds an A.S. Degree in Fire Science and is a certified Florida Hazardous Materials Technician, Instructor II and EMT. Tom has also been a certified American Heart Association CPR Instructor for the last eight years, teaching CPR and AED classes both internally and externally. He has been with Response Technologies since 2009 where he is an adjunct instructor for the Hazardous Materials Technician Program and lead instructor in Offensive NG and LPG Leak Control.
Danial Bartle
Hazardous Materials Instructor / Clandestine Lab Specialist
Recently retired from Polk County Fire Rescue after 28 years Dan started in Hazmat response in 1989 eventually promoting to Battalion Chief of Special Operations. Dan specialized in an dultimately developed procedures for dismantling "one pot" methamphetamine labs. These procedures are being used by numerous Florida departments today Dan also served as an original member of the Tactical Hazmat Unit for a Sheriff's Office SWAT Team. Before coming to Response Technologies Dan was employed for a private environmental response company where he served as the Decontamination Manager during a major FBI investigation in 2002. An instructor since 1992 in various topics Dan Joined Response Technologies Corporation in 2011 wher he instructs Hazmat Technician, Response to Clandestine Labs, and Rapid Identification and Risk Assessment among other programs. Dan has been married for 22 years with two children.
Get In Touch With Response Technologies