Response Technologies Staff Members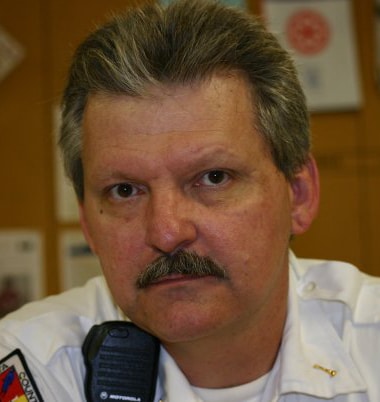 Douglas E. Wolfe
Cofounder/President
Mr. Wolfe has spent twenty-eight of his thirty-two years in the fire service dealing with hazardous materials and specialized operations as a Technician/Paramedic. Douglas is the founder of Response Technologies Corporation and served in the capacity of Special Operations Coordinator for Sarasota County (FL) Fire Department. He has extensive training and experience in special operations, domestic security, instructional program delivery, instructional systems design (ISD/ADDIE) and exercise design. He brings to Response Technologies a history rich in training program development, delivery and administration. His credits range from the local to national level including the authorship of programs for various agencies such as state emergency management organizations, FEMA, the National Fire Academy, the FBI National Academy, the Department of Defense, the National Terrorism Preparedness Institute and NASA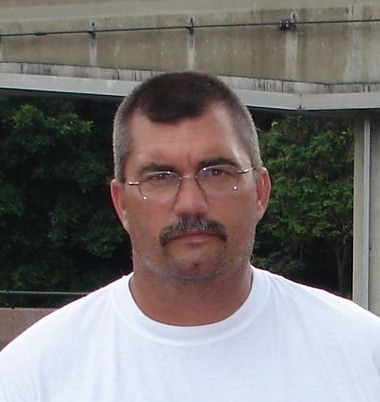 James "Steve" Coffin
Cofounder/Board Member
During his thirty years in the fire service, Mr. Coffin has spent fifteen in hazardous materials and special operations as a Technician/Paramedic. Currently, James serves on the training committee for the Sarasota County (Florida) Fire Department Special Operations Team and is an adjunct faculty member at the National Fire Academy. With his extensive experience in the technical and tactical aspects of special operations, James is uniquely qualified to enable others to learn from his experience. Steve brings to Response Technologies an extensive history in training program development and delivery at both the local and national levels.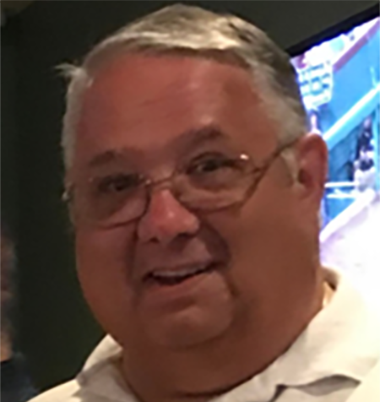 Stephen Doyle
Board Member/Instructional Specialist
Steve Doyle has dedicated his life to the Fire Service and the protection of his peers and public. His service started in the South Portland Fire volunteer ranks at the age of 15 and progressed to his 4 years in the USAF as a crash-rescue technician, airborne rescue member, and instructor. During this time he served in Vietnam for 14 months doing those same jobs. Upon leaving the USAF he attended a community college majoring in Fire Science. He started his professional career in 1971 and retired as a Fire Officer from Portland Maine Fire Department with 26 years of creditable service where he instructed and helped organize personnel to address the hazardous materials problems of the area. He also was hired to assist the State Fire Administrator as his Hazardous Materials Specialist advising him and overseeing hazardous materials training and education statewide. Upon his retirement Steve was hired to be the County EMA Director at a time that hazardous materials response and planning was needed in the area. He also worked in thecommand element at major fires, oil spills, and the decontamination of a cruise ship after a fire. His technical skills and education (M.S. Education) were instrumental in his helping to facilitate the forming and training of the RAID (CST) Teams of the National Guard. He has instructed and developed courses for the military, public/private response agencies, universities, and the National Fire Academy in Emmitsburg, Maryland. He continues to provide leadership to the South Portland Volunteer Fire Department where he has been the Captain for the past 39 years.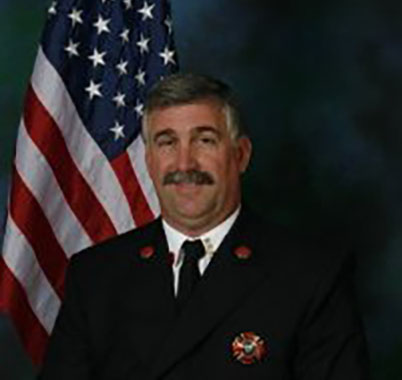 Frank DeFrancesco
Board Member/Developer/Instructor
Frank DeFrancesco started in the fire service in 1975 as a volunteer in Long Island, NY. In 1982 he began as a firefighter with Spring Hill Fire Rescue until 1984, when he started with the City of Largo Fire Department and spent 21 years with their Hazardous Materials Team and ultimately served as team manager. In 2006 he moved to Hernando County Fire Rescue as Assistant Chief of Operations where he continued to develop and manage their hazardous materials team. Frank holds a Master's Degree in Organizational Leadership, Bachelors of Business Administration and has extensive training in hazardous materials, incident management and exercise design. He brings to Response Technologies over 30 years of hazardous materials instructional experience.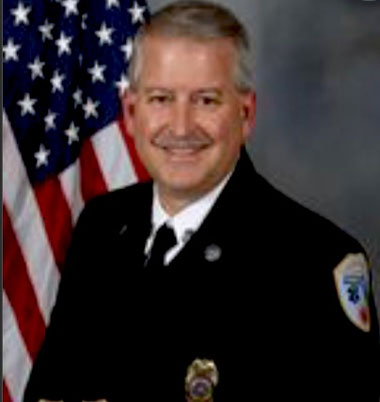 Dan Wouters
Board Member/Developer/Instructor
Daniel Wouters started his career with Martin County Fire Rescue back in 1988 as an Emergency Medical Technician where he later got promoted as a paramedic. He joined Martin County's Hazardous Materials Response Team in 1994, where he has served as a Lieutenant, the Hazardous Materials Coordinator, Battalion Chief and Division Chief of Operations. his responsibilities were to administrate the sections of emergency medical services, fire suppression, ocean rescue, and special operations programs with over 300 employees. In 2016, he was designated the Division Chief of Emergency Management and served as the Emergency Management Director for the County. Then in 2018, he was apportioned to the Division Chief of Administration. During his career, he has served on several state, regional, and local councils such as the Florida Domestic Security Taskforce (DSTF), State Emergency Response Commissions Training Taskforce, District X Local Emergency Planning Council, and  served the Florida Association of Hazardous Materials Responders (FLAHR) as a chairman and vice chairman. He retired from Martin County Fire Rescue Department in 2019 and brings over thirty years of experience to Response Technologies.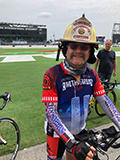 Steve McCarthy
Hazardous Materials Instructor / Exercise Designer
Steve McCarthy served the Fire Service in Pinellas County, Florida for over 40 years. Serving with the Pinellas County HazMat and as its coordinator from 1984 he ultimately served as department Operations Chief until his retirement. Steve still works in the profession by instructing in St. Petersburg, FL and has been affiliated with Response Technologies since 2011.
Chuck Benjamen
Hazardous Materials Instructor
Chuck Benjamen started his Fire/EMS career back in 1986 for a hospital-based EMS system as well as a volunteer firefighter. he worked himself through the ranks to the position of District Commander where he was responsible for the operation of the ambulance service on a shift to shift basis.  he switched to full time fire service in 2000 and has been a member of the HAZMAT team since its inception in 2002.  he has been involved in teaching / training since the very beginning of his career, from CPR to precepting EMT's and paramedics to assisting with HAZMAT training and education.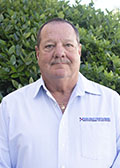 Tom Berninger
Hazardous Materials Instructor
Tom has been employed for 22 years with Sarasota County Fire Department and currently serves as a Special Operations Lieutenant. He has 15 years experience in hazardous materials and special operations, holds an A.S. Degree in Fire Science and is a certified Florida Hazardous Materials Technician, Instructor II and EMT. Tom has also been a certified American Heart Association CPR Instructor for the last eight years, teaching CPR and AED classes both internally and externally. He has been with Response Technologies since 2009 where he is an adjunct instructor for the Hazardous Materials Technician Program and lead instructor in Offensive NG and LPG Leak Control.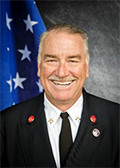 Tim Dorsey
Hazardous Materials Instructor
Tim has served in both line and supervisory positions throughout his 30-year career in the fire service working on engine, ladder, rescue, and EMS units. He served as the Chairman of the Missouri State Fire Safety Education/Advisory Commission from 2000 to 2021. He has instructed internationally in various disciplines including Water/Swiftwater Rescue, Rescue Boat Operations, Hazardous Materials, and Technical Rescue disciplines.  He has been an adjunct instructor with the U.S. National Fire Academy, Master Instructor with the USA Rescue Network, and holds instructor positions with National, State and Local organizations. Regionally, Tim Served as the Deputy Chair and a TFL on the St. Louis County Special Operations Team which provides major incident Hazardous Materials and Technical Rescue coordinated response and management to the St. Louis Metropolitan UASI Region for incident response and planned events. Tim was the Tactical Paramedic coordinator for the FBI St. Louis Tactical Team from 2011 to 2016 and was awarded the Missouri Public Safety Officer Medal of Valor from Missouri Governor Jay Nixon in December 2015. Tim is currently a Division Chief with the Lake Ozark Fire District and also serves as a Rescue Team Manager on FEMA/Missouri US&R Task Force 1, the FEMA US&R National Incident Support Team and as the Chair of the Inter Agency Board.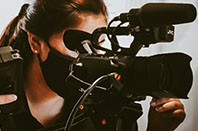 Krishna Davis
Content Creator
Krishna Davis graduated from the Digital Video Technology program at Suncoast Technical College in 2021 & has since been freelancing as a Video Editor, Videographer, and Photoshop Specialist. With over 3 years of experience in video production, she joined Response Technologies in June of 2021 and has since worked on creating video content to supplement some of the programs offered at Response Technologies. She also actively works on creating content that is often shared through our social media outlets.